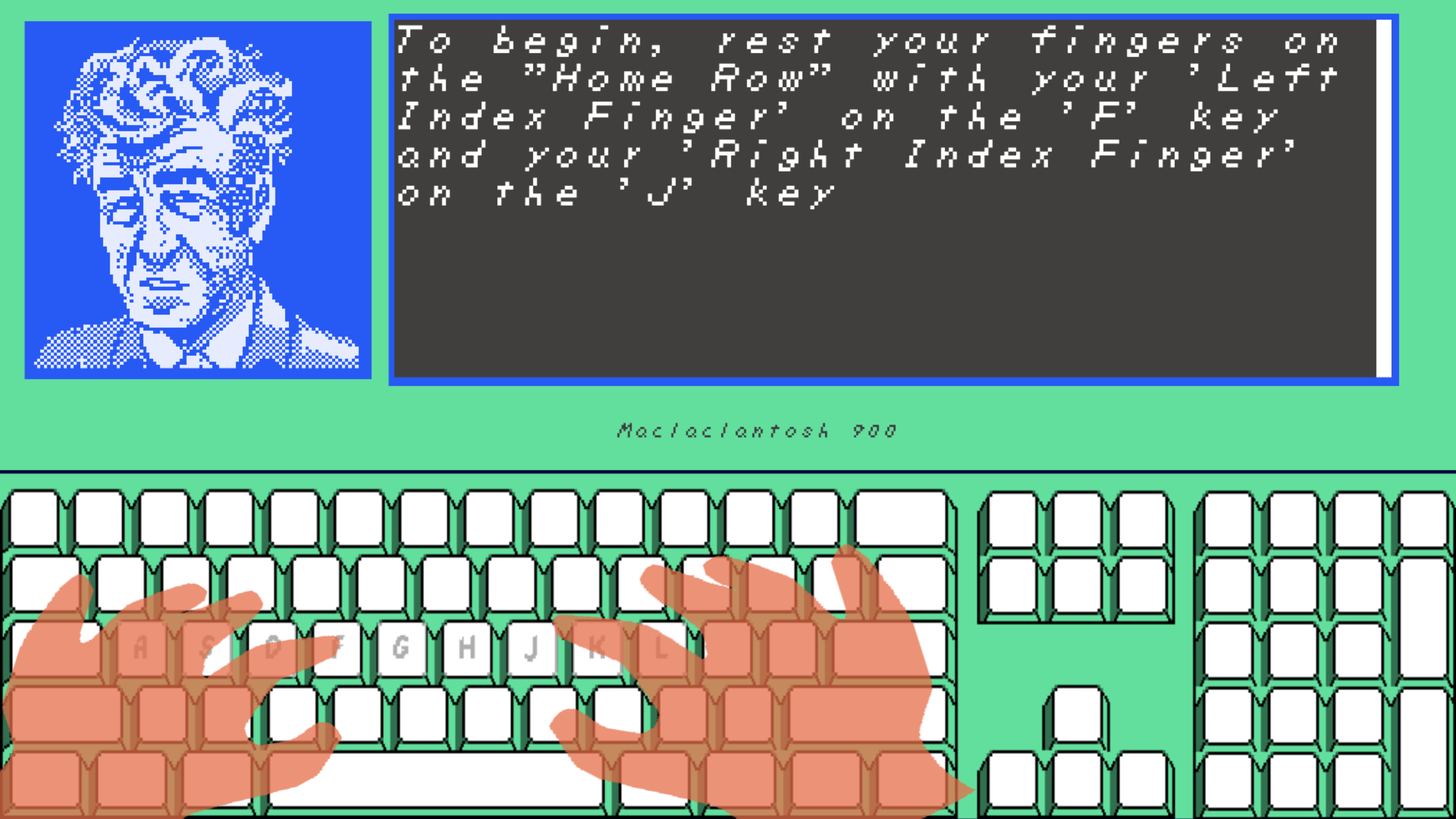 No matter where I scoured I could not find a review of the Full Version of this fantastic game! David Lynch teaches typing is the gamified typing teaching simulator the world needed, and thanks to David Lynch: we now have it.
If you haven't already tried the free version, head over here:
Download David Lynch Teaches Typing on Itch.io
For no cost at all, soon you'll be typing with
both hands
and
all 10 fingers.
You friends will call you master of the home row, upper row, lower row, and even the number pad!
If this sounds like a bunch of technobabble gobbledygook to you, I understand. Before I tried David Lynch Teaches Typing I thought the electronic keyboard was just a tool for secretaries and computer programmers. But right now I'm typing this very blog entry with my eyes closed, not even looking at the kyboad .
Where this game really shines is the
Full Unlocked Version
, which where David Lynch teaches you his industry secrets to becoming the typographer of your dreams. In it you'll find boss simulator, a minigame where you type with one hand while drinking coffee, and even a guide to typing on the Dark Web.
Thanks for reading my review, I typed it myself! Leave a comment below once you've tried the full version and learned to type. Good luck everybody :-D